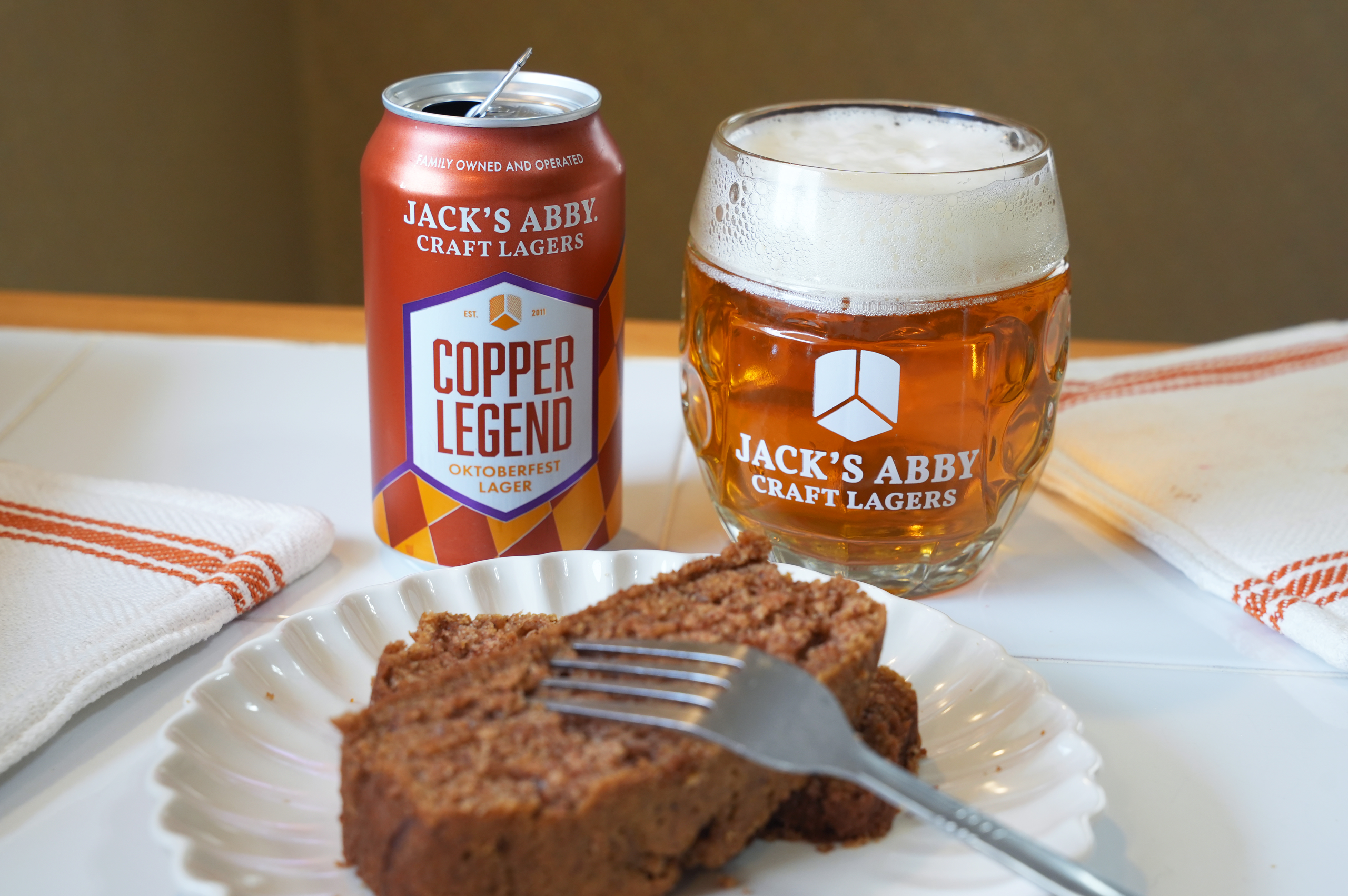 With temperatures dipping below 75° this week, it's time to spice it up with this Copper Legend Spice Cake.
Ingredients
1 cup Copper Legend beer
1 1/2 cups all-purpose flour
1 tsp baking powder
1/2 tsp baking soda
1 tsp ground cloves
1 tsp cinnamon
1 tsp allspice
1/2 cup butter, softened
1 cup brown sugar
1 egg
Instructions
Prepare
Preheat oven to 375 F
Crack a Copper Legend and have a long delicious sip
Whip It Up
In medium bowl, mix flour, baking powder, baking soda, cloves, cinnamon, allspice, and salt
In large bowl, cream butter and brown sugar, then add in the egg and beat well
Add flour mixture and Copper Legend beer to large bowl a little bit at a time
Pour mixture into greased and floured 9×5 inch loaf pan
Bake
Bake 40-50 minutes or until toothpick comes out clean
Why not have some more Copper Legend while you wait?
Prost!
Eat Cake
Drink Copper Legend
Be The Legend