Copper Legend Turkey Chili
Know what makes food better? Beer. This classic pot of turkey chili is brought to life with Copper Legend!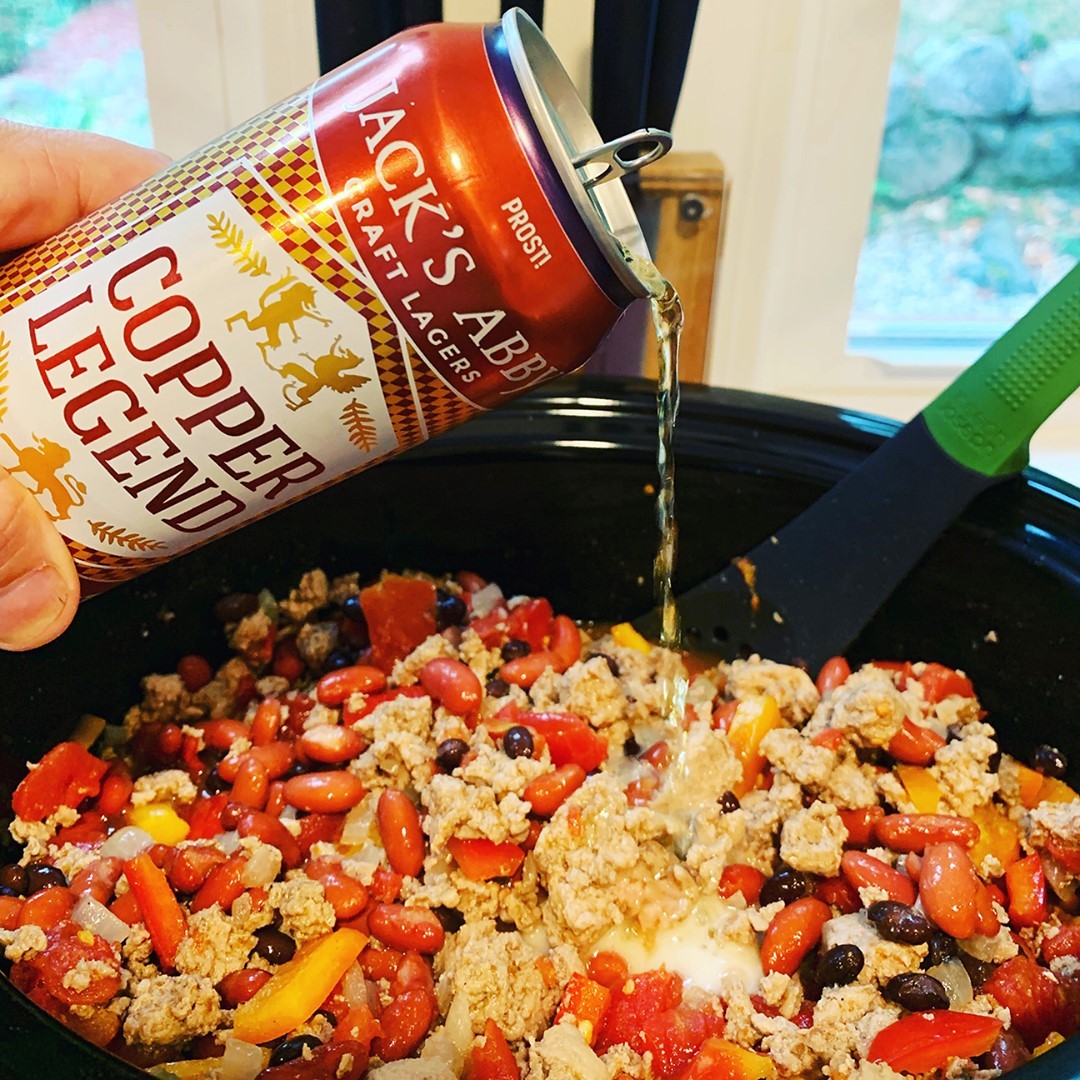 Copper Legend Turkey Chili
Ingredients
2 pounds ground turkey
1 coarsely chopped onion
5 cloves chopped garlic
2 15-ounce cans of red kidney beans, drained
1 15-ounce can of black beans
1 or 2 chopped peppers
3 cans Copper Legend
3 cups canned diced tomatoes
Oregano, bay leaves, chili powder, cumin, smoked paprika, salt, pepper
Optional:
Lime, cheese, sour cream - if you want 'em
Instructions
Brown the turkey in a skillet with some oil on medium heat – about 8 – 10 min until cooked through. Hit it with some salt, pepper, and cumin while you brown it.
Load the crock pot with the beans, tomatoes, veggies, turkey and spices. For spices – start with a solid sprinkling. With chili it's all up to you. Taste it through the day and add more spices if you see fit.
Pour a whole can (16oz) of copper legend in the crock pot. Open the other can, have a sip and admire your future chili.
Set on high for about 2 hours. After that, move it to low for as long as you want – or until you're hungry. We like to make this before lunch and let it sit on low for 4 hours. That's a 6 hour cook in total.
When you're ready to eat, ladle the chili out into bowls, add cheese, sour cream and lime as you see fit, crack open that final can of Copper Legend, and enjoy!